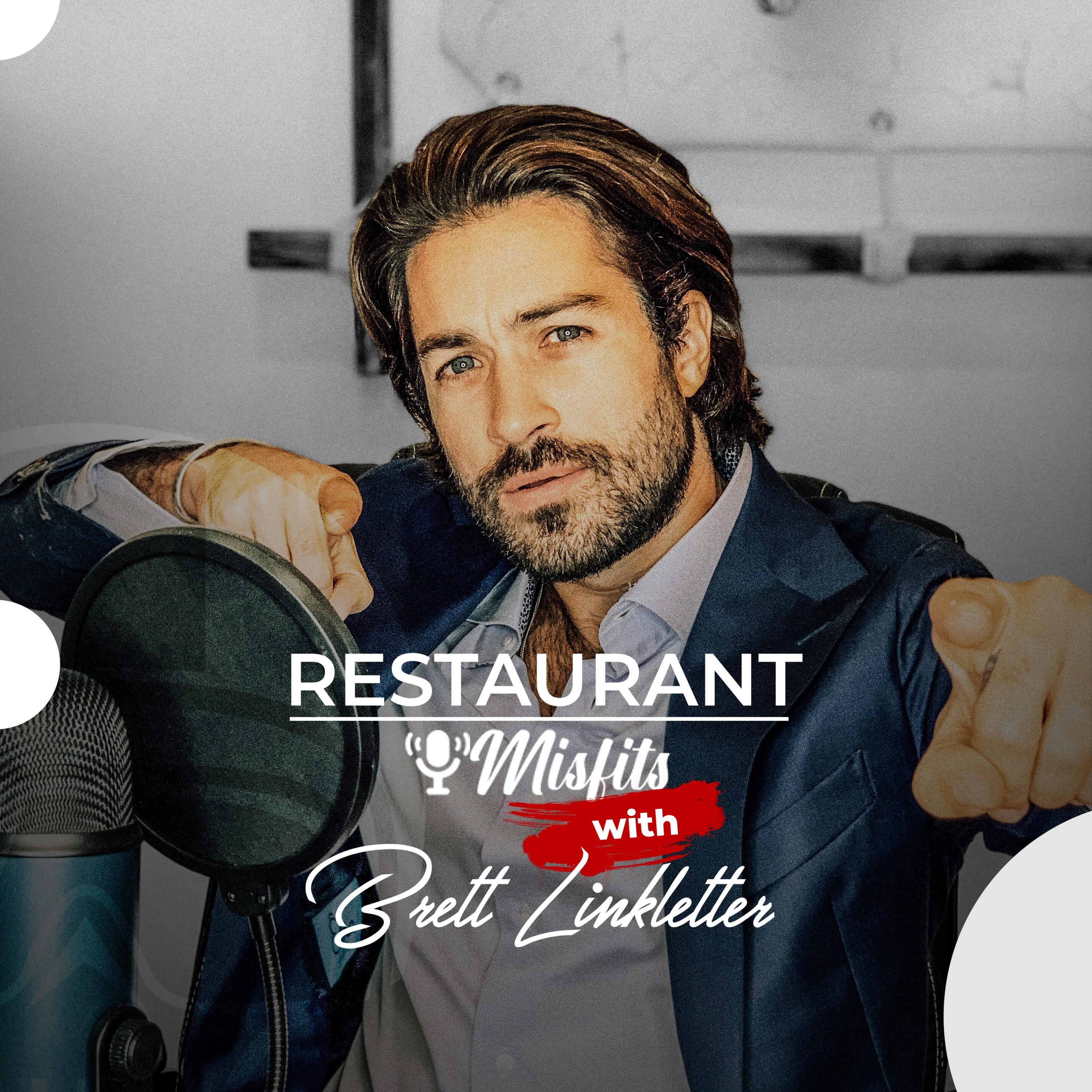 Episode 2  |  53:43 min
S2:EP2 - Stratis Morfogen, A True Innovator in The Restaurant Space
Episode 2  |  53:43 min  |  10.08.2020
S2:EP2 - Stratis Morfogen, A True Innovator in The Restaurant Space
This is a podcast episode titled, S2:EP2 - Stratis Morfogen, A True Innovator in The Restaurant Space. The summary for this episode is: <p>In this podcast, I interview a legend.</p> <p>A man who has been dominant in the restaurant industry for several decades and continues to create enticing concepts, making him one of the nation's fastest evolving restaurateurs of our time.</p> <p>This man is Stratis Morfogen and as of recently, he is most well-known for his successful ventures among the New York City and Hamptons most discerning dining patrons.</p> <p>Being a 3rd generation restauranteur, you could say he was born for this profession but his relentless approach to continuing to adapt and thrive in these uncertain times are what make him stand out amongst most.</p> <p>In his most recent restaurant concept, Brooklyn Dumpling Shop, he converted a walk-through metal detector into a giant thermometer in order to keep these employees and guests safer, during this pandemic.</p> <p>He's full of ideas and his passion for the restaurant industry is both inspiring and contagious and this episode is sure to pack a punch in value for all viewers and listeners!</p> <p><br></p> <p>Where to find Stratis and his restaurants:</p> <p>https://www.instagram.com/stratis_morfogen</p> <p><br></p> <p>https://www.instagram.com/brooklyndumplingshop</p> <p>https://www.brooklyndumplingshop.com/</p> <p><br></p> <p>https://www.instagram.com/brooklynchophouse</p> <p>https://www.brooklynchophouse.com/</p> --- Send in a voice message: https://anchor.fm/restaurantmisfits/message
In this podcast, I interview a legend.
A man who has been dominant in the restaurant industry for several decades and continues to create enticing concepts, making him one of the nation's fastest evolving restaurateurs of our time.
This man is Stratis Morfogen and as of recently, he is most well-known for his successful ventures among the New York City and Hamptons most discerning dining patrons.
Being a 3rd generation restauranteur, you could say he was born for this profession but his relentless approach to continuing to adapt and thrive in these uncertain times are what make him stand out amongst most.
In his most recent restaurant concept, Brooklyn Dumpling Shop, he converted a walk-through metal detector into a giant thermometer in order to keep these employees and guests safer, during this pandemic.
He's full of ideas and his passion for the restaurant industry is both inspiring and contagious and this episode is sure to pack a punch in value for all viewers and listeners!
Where to find Stratis and his restaurants:
https://www.instagram.com/stratis_morfogen
https://www.instagram.com/brooklyndumplingshop
https://www.brooklyndumplingshop.com/
https://www.instagram.com/brooklynchophouse
https://www.brooklynchophouse.com/
--- Send in a voice message: https://anchor.fm/restaurantmisfits/message