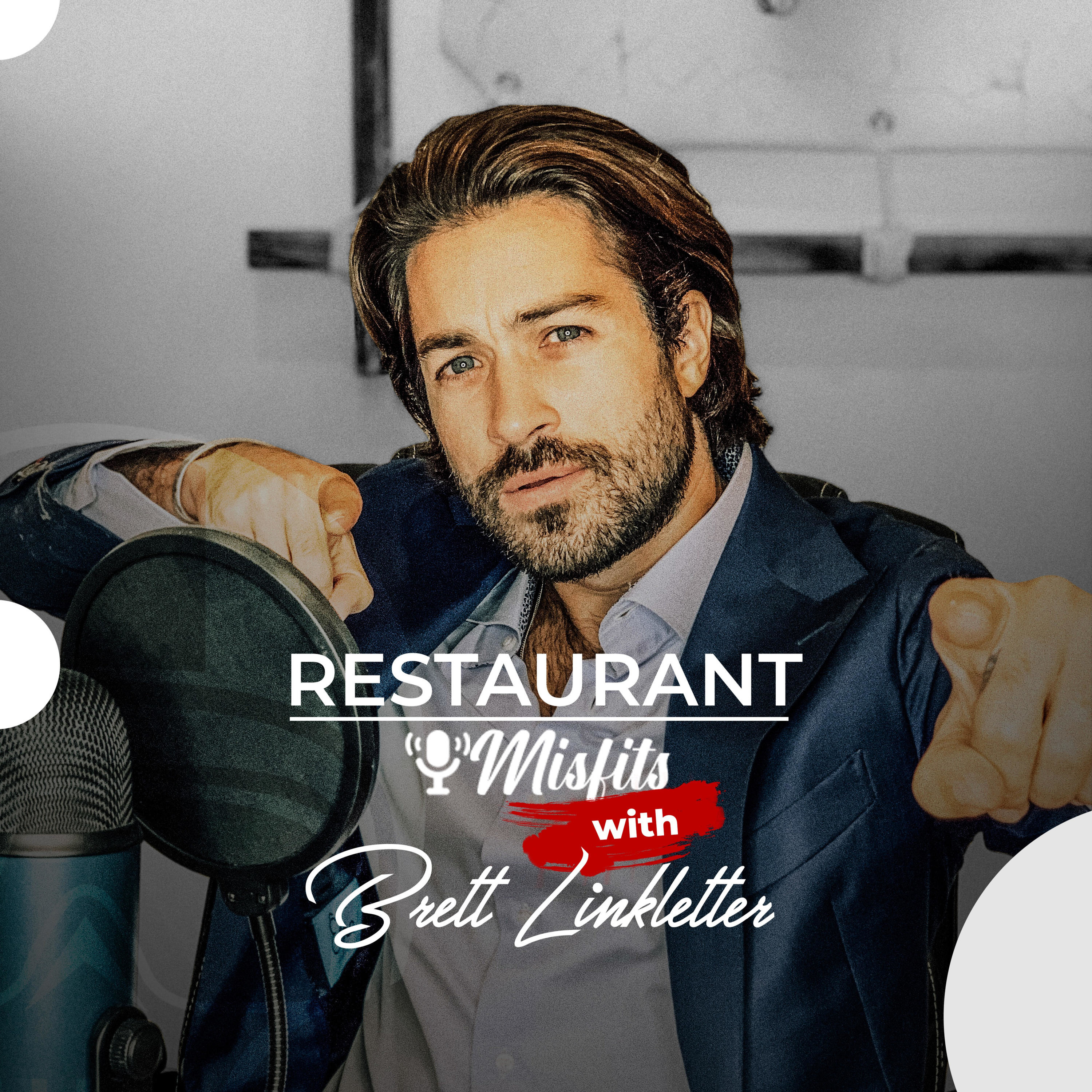 Episode 1  |  55:05 min
S3:EP1 - Ethan Falk, Virtual Restaurant Group
Episode 1  |  55:05 min  |  07.27.2021
S3:EP1 - Ethan Falk, Virtual Restaurant Group
This is a podcast episode titled, S3:EP1 - Ethan Falk, Virtual Restaurant Group. The summary for this episode is: <p>Ethan Falk is the CEO of Virtual Restaurant Group.</p><p><br></p><p>VRG offers delivery-only brands that can easily operate out of an existing restaurant. They maximize a restaurant's kitchen space and a restaurant's stream of revenue using no additional overhead.</p><p><br></p><p>In this interview, Brett and Ethan talk about the opportunities to incorporate another virtual concept into a restaurant and other opportunities that restaurant owners should be thinking about!</p><p><br></p><p>You can learn more about Ethan and VRG at:</p><p><a href="https://www.youtube.com/redirect?event=video_description&amp;redir_token=QUFFLUhqbEhvelVpdjJVOEZiMU1RcjVfVVdrLVVoa1pfUXxBQ3Jtc0ttaG9lR3dZUGhqWTJORW4wdFFlVmo0WDhDaVhydVlDMG5VTzRzREtib1J1NFRzTFZ4WkZEM2FmT3FGNWx0dUh6RjU4d1Radjd0dTVZck53NVRjYmRvZVcwVzNBanlQVmFmeW1VR1RTcGZzWkdlQ0tDNA&amp;q=https%3A%2F%2Fwww.virtualrestaurantgroup.com%2F" rel="noopener noreferrer" target="_blank">https://www.virtualrestaurantgroup.com/</a></p>
Ethan Falk is the CEO of Virtual Restaurant Group.
VRG offers delivery-only brands that can easily operate out of an existing restaurant. They maximize a restaurant's kitchen space and a restaurant's stream of revenue using no additional overhead.
In this interview, Brett and Ethan talk about the opportunities to incorporate another virtual concept into a restaurant and other opportunities that restaurant owners should be thinking about!
You can learn more about Ethan and VRG at: